Message from the President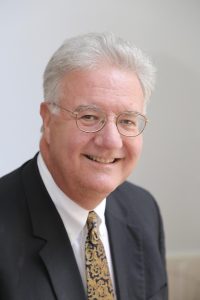 Committed to the Success of Our Customers and Our Communities
Again this year we are excited to have the opportunity to reflect on our successes and accomplishments. Our goal at Adams Community Bank is to be the premier financial institution in Berkshire County by creating intensely loyal customers. The foundation of this is achieved through the authentic interactions between our staff and customers. We know we need to constantly earn your trust and to do this our culture focuses on the consistent delivery of our core values that we have built upon since our founding in 1869. We maintain a culture of service and accountability, and our dedication to superior service is what differentiates us from our competitors.
Additionally, this sense of success is reflected not only in our financial strength and stability, but also in the communities we serve, the technology we deploy and our philanthropic efforts. Through the generations of operating in the Berkshires, success has always been about genuinely connecting with our customers. As the definition of community and technology has evolved, we have adapted as well. Whether a customer is in the lobby of one of our branches or accessing their account on their computer, smart phone, or tablet in their residence, or when traveling abroad, we are committed to providing the same high quality experience backed by sincere, personal service.
Another way we create success for our customers is to increase their level of financial literacy on a variety of topics. Whether one-on-one, in a high school classroom setting, at any number of free seminars we hold, and through articles on our web-based ACB University. Our team of banking professionals is always working to improve the financial awareness of our customers.
A Year of Growth
This has been a year of exciting growth for us where we added new products and banking divisions, added fabulous new banking professionals, plus increased our geographic outreach by expanding more into southern Berkshire County. This strategic direction is a natural extension of our 2015 acquisition of Lenox National Bank. All of these initiatives have contributed significantly to our incredible results in 2017.
In the spring of 2017 we expanded our Mortgage Originations division by adding two experienced mortgage banking professionals whose focus is on central and southern Berkshire County. We also added new support staff members to our mortgage closing team to allow us to keep pace with the very high loan demand from our customers. The overall efforts of the entire team of Mortgage bankers created record growth for the bank and was highlighted by ACB being the #1 mortgage lender in southern Berkshire County. In June 2017 we created a new Government Banking division. While we have serviced the banking needs of municipal customers for decades we decided to increase our resources dedicated to this sector by adding an experienced banker who specializes in this market. This new division allows us to offer a full array of products and services to meet the needs of local government and municipalities, educational institutions, and nonprofit organizations.
In June we passed the $500 million threshold in total assets and continued strong growth trends over the remainder of the year finishing 2017 at $527 million. Overall growth in assets for the year was $39 million or 8% and showed broad based growth in mortgage and commercial lending, supported by deposit growth of 4%. We also finished the year with net income of $1.8 million, a record for the bank. The newly signed Tax Reform law will provide a strong benefit in 2018 and beyond.
Our Strength and Focus Allows us to Make a Difference in the Berkshires
As a mutual savings bank our focus is driven totally by the success of our customers. Unlike public banks with shareholders, we are not accountable to the demands of Wall Street. Plus, as a mutual bank, we don't take unnecessary risks just so that we can pay a dividend to shareholders. Instead we answer to you, our valued customers, and we like it that way. Our commitment to remaining a mutual savings bank is unwavering and allows us to focus on what is happening on Main Street of every town in the Berkshires.
This has been our home since we were founded and our focus will always be right here in the Berkshires. Unlike many other banks, we are not distracted by branching out beyond our borders, and instead focus squarely on the individuals and businesses of the 32 towns located right here. Knowing how important jobs and the local economy are we are proud to have expanded our workforce during 2017 and we now have 99 employees as of year-end.
Being focused on our customers allows us to not only invest in superior products and services, but also to make business loans that create jobs right here in the Berkshires, to make loans to individuals and families that help them attain their dreams, and to give back to our communities through numerous organizations and activities that we sponsor directly. This reinvestment into our communities is just one example of our longstanding belief in being not just another business, but rather an active, engaged member of our local communities.
Improved and New Technology Offers Ease and Efficiencies
As we continue to enhance and develop our technology, two important factors we consider is the ease of the product for the customers and the efficiencies the product offers. We improved our bill pay services platform in June offering easier navigation and bill payment set up. We also introduced a more streamlined account opening process using signature pads, reducing the need to sign multiple times and in the process save many trees!
We are confident these improvements and additions will allow us to continue to earn your trust and serve you better.
To our existing customers, I offer my sincere thanks for your business. To those who do not yet know our bank, I invite you to stop in for a visit. Exceptional service has defined us from the very beginning and will continue to be a top priority. We've earned the trust of many individuals, households, and businesses throughout Berkshire County and we would like to earn yours as well.
Charles P. O'Brien
President & Chief Executive Officer
Adams Community Bank