Message from the President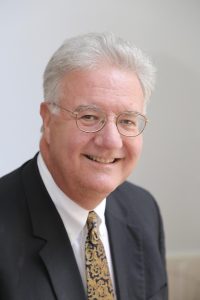 From early 2020 to the present, our team of banking professionals, together with our customers and communities, have faced challenges, learned, taken care of each other, and evolved. We enhanced our connection with our customers during this time. Our team has spent years developing an excellent ability for gaining the trust and respect of our customers, which produced broad-based increases in relationships with retail and business customers. Throughout these challenging times, we have been humbled by our customers' sense of trust in
our bank.
During the second half of 2020, our leadership team met to develop plans for our future to deepen these efforts to support our customers, our staff, and our communities. We seek to expand our connection with
these groups as we aspire to be the "Premier Community Bank of the Berkshires."
Our plans to better serve the Berkshires include the following key themes:
Embrace Mutuality – Continuing to embrace our roots of mutuality. This business model allows us to maximize our focus on the groups most important to us – our customers, our staff, and the communities we serve.
Maintain Our Culture and Customer Standards – Our Bank has invested significant time and resources to establish a unique culture and operating style over the last decade. As a result, employees and officers have very high levels of job satisfaction. Their work ethic and teamwork have created a robust and positive environment that resonates with customers. Management is laser-focused on maintaining what we feel is a competitive advantage as our culture sets our service level apart from others.

Our desired service level of high customer satisfaction includes these concepts: Make it easy for people to handle their most frequent transactions; Resolve issues efficiently; Have an excellent reputation; Foster complete trust in the banking relationship; Charge fair rates and fees for service provided; Understand each customer's unique situation and needs.
Expansion of Products and Services – As the banking industry evolves, we continually assess and upgrade our products, services, and branch network with an emphasis on learning what our customers want. To stay relevant, we listen to the needs of our customers and respond accordingly, which allows them to be successful.
Strengthen Our Team – We are committed to attracting and retaining the best local talent. We are also committed to being a learning organization by continually training and developing our associates to be influential advisors and advocates for our customers while increasing employee empowerment.
We value the confidence that our customers and communities have placed in us, and we will continue to act as a trusted financial partner of the Berkshires.
Charles P. O'Brien
President & Chief Executive Officer
Adams Community Bank