Message from the President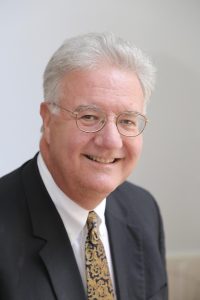 Halfway mark in 2020, growth still trending
The record growth Adams Community Bank experienced in the last few years with both loans and deposits is expected to continue. However, as the Berkshires and the nation have been experiencing the impact of the COVID-19 pandemic, we have had to quickly adapt and find new ways to help our customers, the communities we serve, and our staff.
Loan growth through August 2020 has been brisk as commercial customers sought loans provided through the Small Business Administration Payroll Protection Program, and mortgage customers took advantage of low-interest rates.
At a difficult period for our country, we are part of an amazing group of community banks across the nation helping our customers and communities navigate through these challenging times. The staff of Adams Community Bank is extremely proud to be adapting to these new challenges, while also taking great care of our customers and their daily banking needs.
We have always contributed our success to our community banking business model. Focusing on the needs of our customers, providing extraordinary value-added service, earning trust, and giving our staff the tools necessary to succeed and grow. This year will be no different and I know we will succeed together.
Offering Assistance
As part of our deep commitment to the Berkshires, we are taking a multi-layered approach directing assistance towards the communities we serve, our customers and employees during this time of uncertainty.
We have created:
An initial pool of $500,000 to assist those in the Berkshires affected by COVID-19. Thus far our humanitarian support has been directed towards local relief efforts with the following organizations:

$100,000 to the COVID-19 fund administered by the Berkshire United Way/Berkshire Taconic Community Foundation and their relief efforts throughout the county
$100,000 to Berkshire Medical Center for the purchase of additional Personal Protective Equipment
$25,000 to the YMCA dedicated towards one month of childcare expenses for Berkshire Medical Center staff

An ACB Consumer Assistance Loan Fund of $250,000 to lend to individuals and families who are existing customers with a hardship due to COVID-19
An ACB Small Business Assistance Loan Fund of $500,000 to lend to small businesses who are existing customers in need of working capital to help fund their operations
Economic stimulus in the Berkshires by purchasing daily lunches from local restaurants for our employees and purchasing restaurant gift cards to give first responders
Accommodations for our employees, including offering assistance to them and their families
We understand that times like these can be challenging. We want you to know that throughout our 151 years, we've successfully navigated through many local and national events and business cycles and again we remain ready to do our part by offering support.
Charles P. O'Brien
President & Chief Executive Officer
Adams Community Bank