Message from the President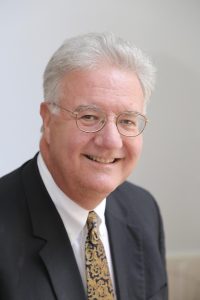 2019 brings our Sesquicentennial Anniversary!
May 1, 1869 a Charter was granted to open and operate a bank in Adams. Fast forward 150 years and we remain strong in our commitment to serving the needs of our Berkshire County residents and businesses. Our core banking philosophy has not changed and we are proud to be a true community bank – always doing right by our customers, providing extraordinary service and promoting and supporting our communities where we live, work and play.
We are celebrating this milestone with monthly in-branch sweepstakes, community service hours, pop-up giveaways and much more throughout 2019. I invite you to like us on Facebook and also check back often to our dedicated 150th anniversary website page to keep up to date with what's on the horizon.
A look back on 2018…
2018 was a banner year for Adams Community Bank. We achieved new record highs in organic loan and deposit growth and closed the year with $580 million in assets. We contribute our success to our community banking business model. Focusing on the needs of our customers, providing extraordinary value-added service, earning trust and giving our staff the tools necessary to succeed and grow.
Looking ahead….
While our results in 2018 are the best we've ever had in our history, we continue to see amazing growth. In the first half of 2019, we surpassed the $615 million mark in total assets. We are confident that we will maintain steady growth by focusing on the success of our customers while continuing to make significant investments in our people and technology.
Being focused on our customers allows us to not only invest in superior products and services, but also to make business loans that create jobs right here in the Berkshires, to make loans to individuals and families that help them attain their dreams, and to give back to our communities through numerous organizations and activities that we sponsor directly. This reinvestment into our communities is just one example of our longstanding belief in being not just another business, but rather an active, engaged member of our local communities.
To our existing customers, I offer my sincere thanks for your business. To those who do not yet know our bank, I invite you to stop in for a visit. Exceptional service has defined us from the very beginning and will continue to be a top priority. We've earned the trust of many individuals, households, and businesses throughout Berkshire County and we would like to earn yours as well.
Charles P. O'Brien
President & Chief Executive Officer
Adams Community Bank