Lending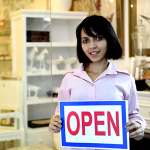 Lending Products Designed for Your Business …
Just like your company, commercial loans are one of a kind. At Adams Community Bank, our Commercial Lenders can meet with you at your convenience to craft a lending product to meet your needs. Our team understands the local market and has experience helping companies in the Berkshires and southern Vermont (our lending area also includes Franklin, Hampshire, and Hampden counties).

We realize your business can be impacted from any delayed decision, that's why Adams Community Bank has local decision making and guarantees a follow-up call on any question in 24 hours or less.*
*24 hours or less includes Monday-Friday during normal business hours AND does not include Saturdays, Sundays or Bank Holidays.